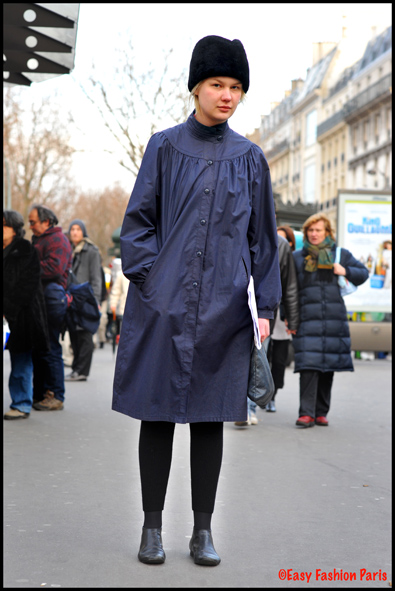 J'aime bien les lignes épurées et la simplicité de cette tenue.
During the Fashion Week, most of the time, people are in a hurry.
They have no time to answer to questions.
Pendant la semaine de la Mode, les gens sont toujours pressés entre deux défilés.
Ils n'ont pas le temps de répondre aux questions.