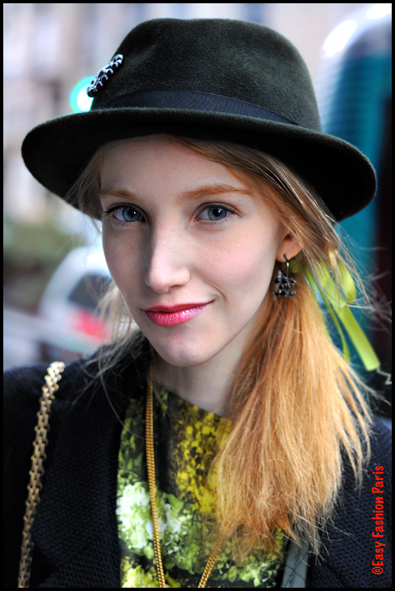 Julia Frakes
is always very simple and friendly.
I like the small dimple she has ...
Julia Frakes est toujours amicale et simple.
J'aime bien la petite fossette qu'elle a au coin des lèvres ...
Je sais qu'il y a beaucoup de buzz autour de cette demoiselle qui joue l'envoyée spéciale sur les défilés pour des magazines américains. Elle vient de passer dans "Elle" Japon ...
Ça y est, elle fait maintenant partie du "Monde de la Mode" ...
Son blog s'appelle "
Bunny Bisous
".