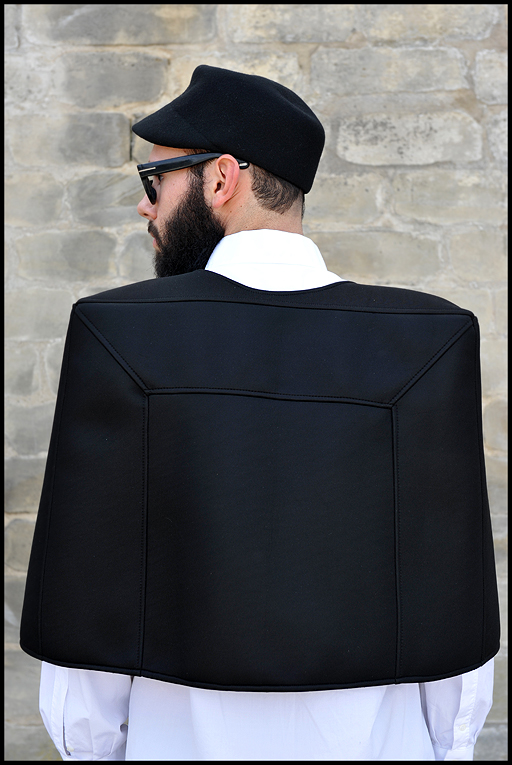 I am a Fashion Design Student.
I wear a jacket of my collection of this year.
A shirt by YSL.
Pants by COMME DES GARÇONS.
Shoes by JIL SANDERS.
Hat by H&M.
Glasses by TOM FORD.
Perfume: "Black Orchid" by TOM FORD.
For me Fashion is about personality.
My look is geometric.
I love going around and traveling.
I can't hate anything.
A designer has to like a part of everything.
My messge to the world: Colors !