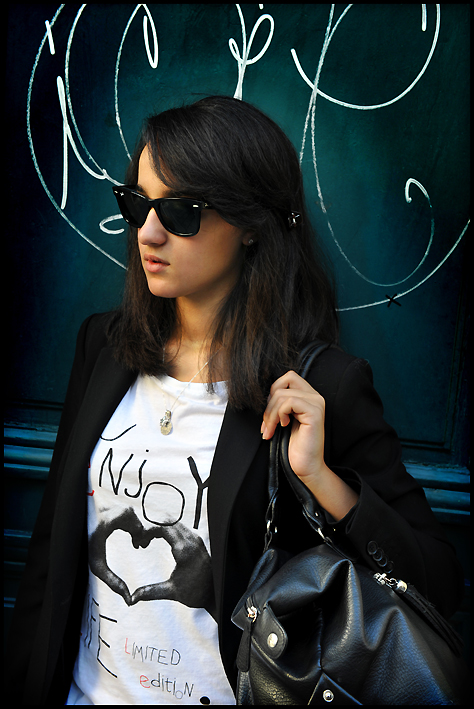 I am a student.
I wear a jacket by ZARA.
T-Shirt by H&M limited edition.
Slim jeans by DIESEL.
Shoes by BENSIMON.
Sunnies by RAYBAN.
Perfume by LOLITA LEMPICKA.
Fashion means a lot to me.
I would like to be a Fashion Journalist.
My look is classic & Stylish.
I love Shopping and I hate sports.
My message to the world: Fashion is Life !